Welcome to Hotel Kattenbeck
Visit our modern Hotel immediately behind the Allersberger Towergate. Whether you are a businessman searching for a good and affordable hotel for the fair, as a motorcyclist/biker for an attractive location for bike tours to the near by Altmuehltal or are looking for a family-friendly hotel for an overnight stay during the holidays, we would like to welcome you very warmly.
 You can real good wine and dine in Allersberg. Nearby the hotel you find Italian, Greek, Turkish restaurants and also traditional, Frankonian gastronomic specialities.
You can use Internet via WLAN by a free HotSpot from Deutsche Telekom.
Marktplatz 12
90584 Allersberg
Tel. +49 (0) 9176 / 98300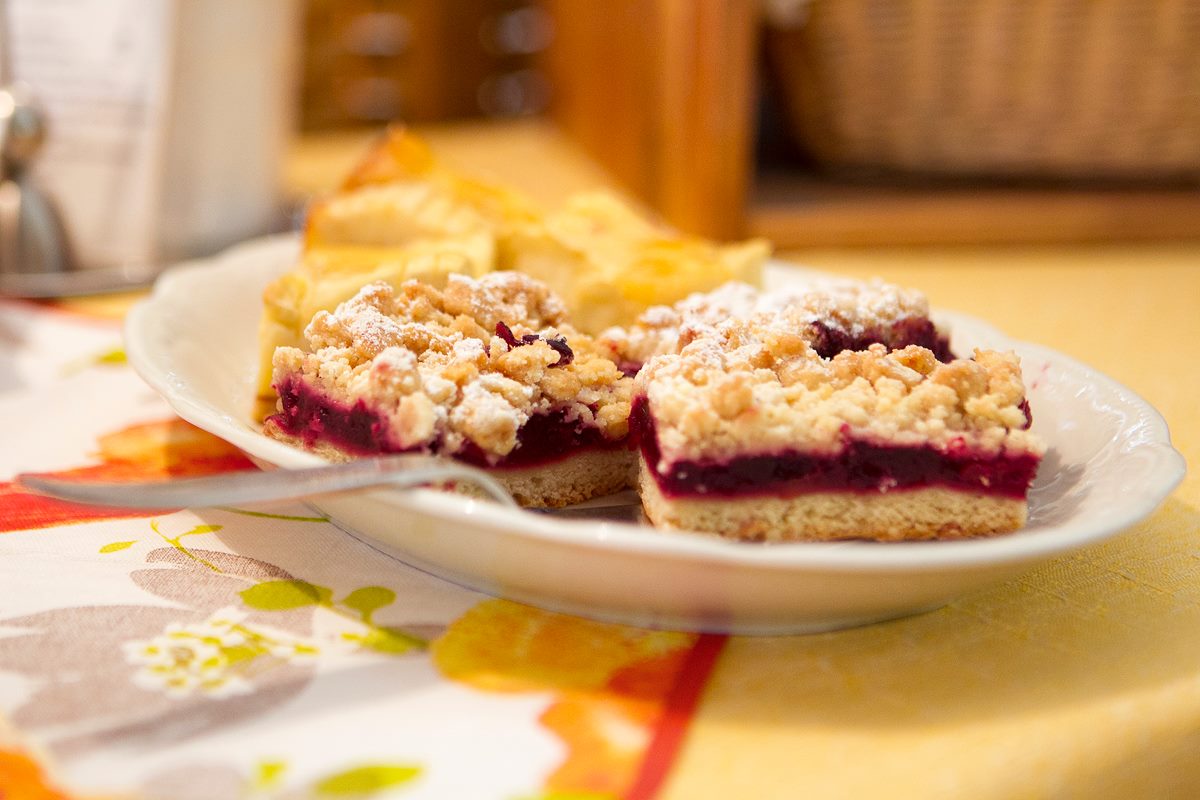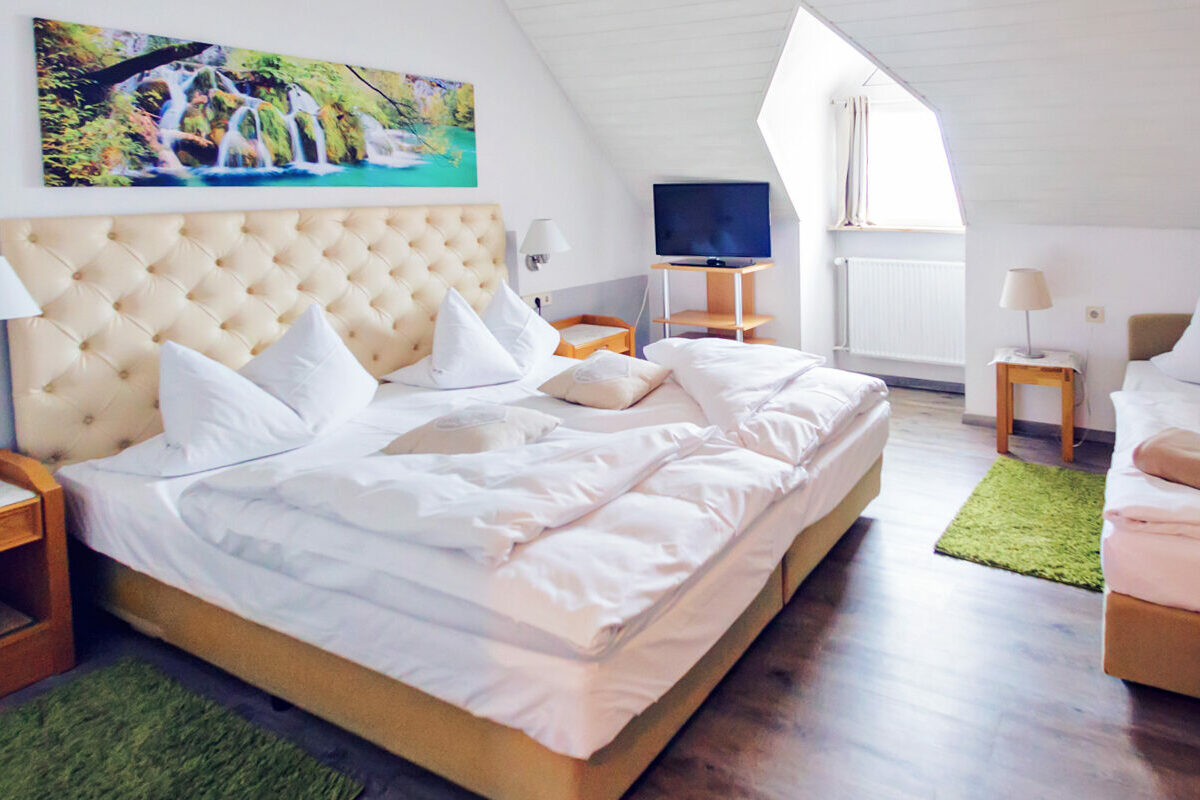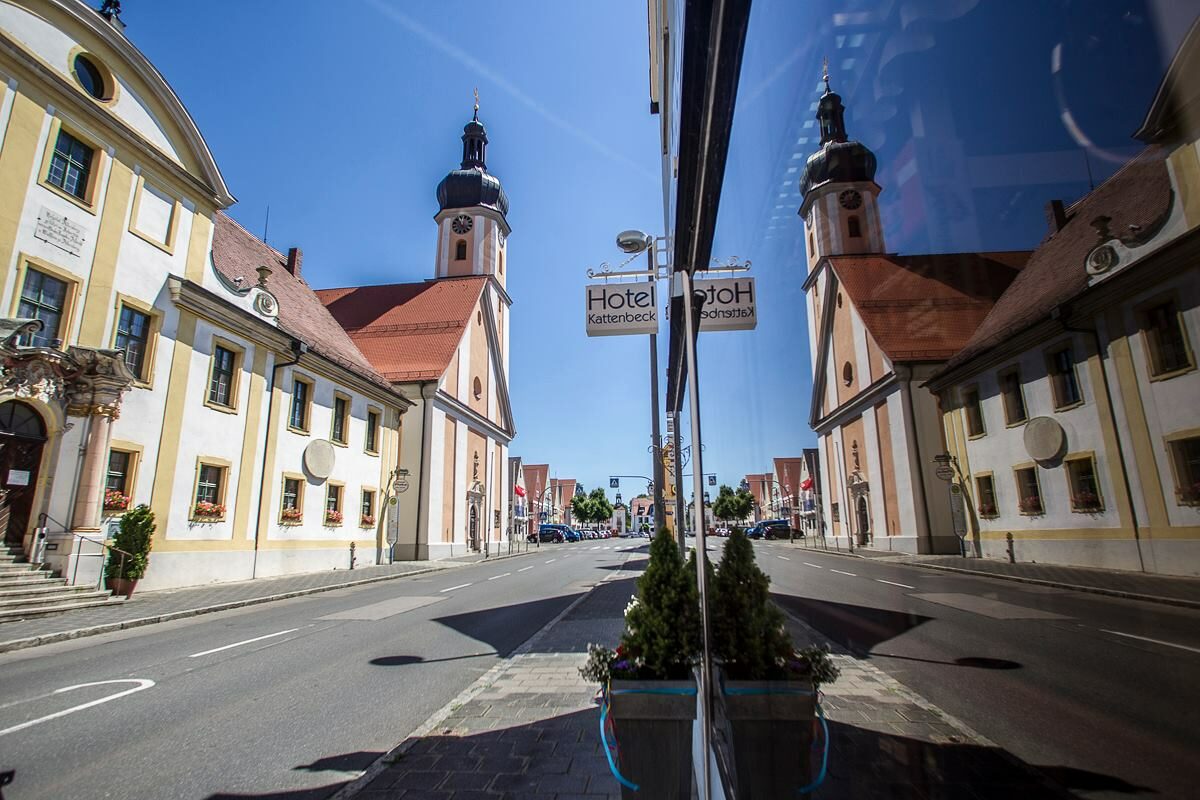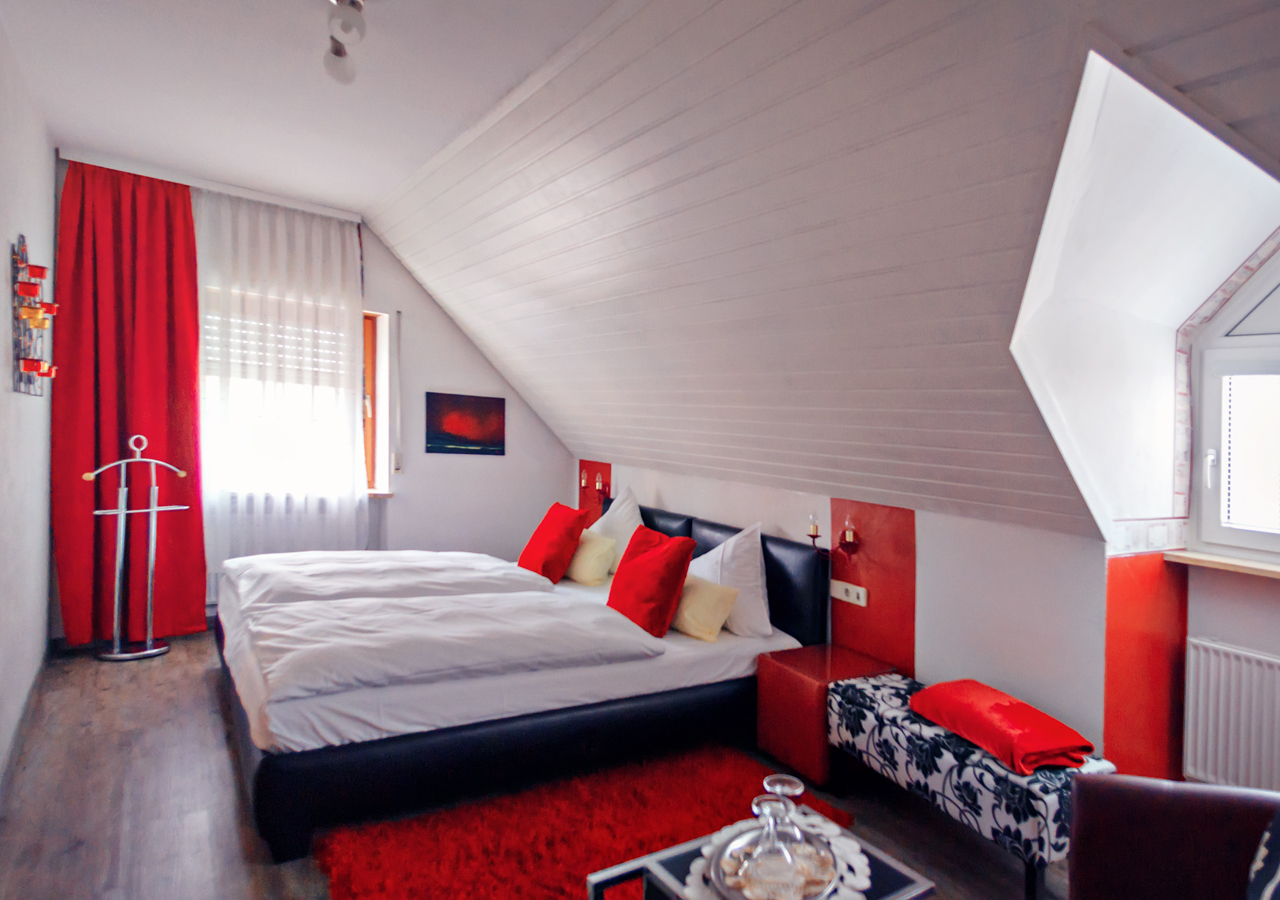 Enjoy your stay here and the cordial and personal service that can only be provided by a family-run operation.
You will find here 18 comfortable, clean rooms with the conveniences you could expect from an upscale hotel. Beside single and twin rooms, you will also find three-bed, four-bed or five-bed rooms for bigger families and children`s beds for the "little ones".
Our calm rooms include shower, toilet, telephone and, upon request satellite-TV. A water bed is available optionally. The prices printed below are standard prices per room in Euro (gross) – breakfast buffet is extra. Our hotel's own parking lot are charge free.
Room prices vary depending on rooms and season. We would be pleased to offer you special prices for longer stays or big groups. Payments with EC-, Visa, Master, American Express or Eurocard are welcome.
single room: from 60 Euro to 75 Euro
twin room: from 75 Euro to 95 Euro
three bed room: from 99 Euro
four bed room: from 115 Euro
Breakfast for hotel guests 8 Euro per person
Guests from outside 10 Euro per person
Highway A9 Munich-Nuremberg, Allersberg (Roth) exit, towards Allersberg until the first possibility to turn left, left turn towards Allersberg center.
Follow the main road to the tower gate. Immediately behind the tower gate on the right side is the entrance to the hotel parking lot (approx. 1.5 km or 1 mile from the highway).